RIP Michael Perelman – October 1, 1939 to September 21, 2020
Its Wednesday and a light blog writing day. Today, I reflect on the recent death of one of the great economists who was a good friend and taught me a lot about things. I thought I would offer a few words about his life especially our interaction. And today is a special day in Australia – Armistice Day. And, there is another working paper available if you like reading pre-published academic material. It will come out soon in an academic volume.

Armistice Day, November 11, 2020
The Flanders Corn Poppy is quite a sight in Spring.
I raced bikes throughout this part of Belgium for many years in the – Kermiskoersen and other road events.
Each Spring as the sun was showing up again after a hard Winter, these flowers – the Flanders Corn Poppy – would pop up along the roadside and warm the heart.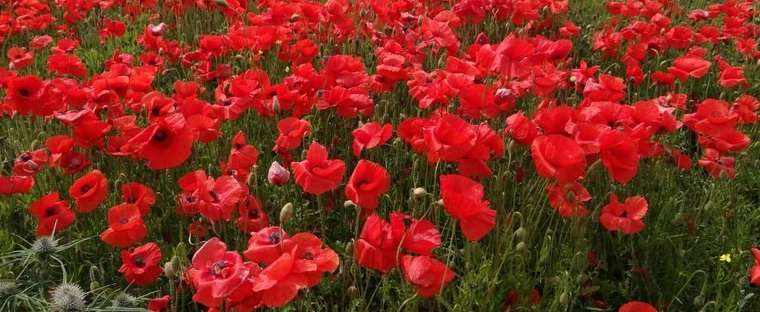 The – Papaver rhoeas (aka Poppy) – is the symbol for today for those countries that remember the carnage of World War 1.
The symbol was adopted because "poppies bloomed between the trench lines and no man's lands on the Western front" as a result of the munitions disturbance of the farm lands on the Western front.
Every year, people wear these symbols to reflect on – Remembrance Day (today).
I am not all that big on celebrating war and too often these recognition fail to acknowledge the wrong on all sides and the class divisions that were magnified. Not too many generals from the upper class suffered!
But the working men and women, who went to war thinking they were defending our freedom were unbelievably brave (and adventurous) and they deserve our thoughts.
John McCrae wrote this poem on May 13, 1915, which he published in the 1919 release – In Flanders Fields and Other Poems.
He was a Canadian doctor on the Western front during World War 1.
He wrote the poem after attending the funeral of a friend who had died during the – Second Battle of Ypres in 1915. This battle marked the first time the Germans used poison gas on the Western front in an attempt to clear out the trenches. Their tactic was quite disgusting really.
Published version of 'In Flanders Fields':
In Flanders fields the poppies blow (note in his original handwritten version blow was grow)
Between the crosses, row on row,
That mark our place; and in the sky
The larks, still bravely singing, fly
Scarce heard amid the guns below.

We are the Dead. Short days ago
We lived, felt dawn, saw sunset glow,
Loved and were loved, and now we lie
In Flanders fields.

Take up our quarrel with the foe:
To you from failing hands we throw
The torch; be yours to hold it high.
If ye break faith with us who die
We shall not sleep, though poppies grow
In Flanders fields.
I believe my grandfather lost a leg during on the Western front (my brother can tell me if I am write).
RIP Micheal Perelman
On September 21, 2020, a friend of mine and one of the great economists died in Chico, California.
Michael Perelman – (pictured) died at the age of 80.
He had been a professor at California State University in Chico for 40 years.
He was a good friend.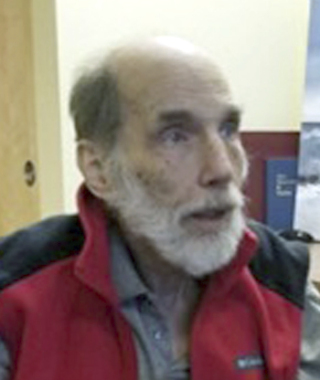 I met him in 1994 when I joined the Progressive Economics Network-List (PEN-L), which was one of the earliest E-mail discussion lists on the Internet. It was served out of Colorado University and its sister List, Post Keynesian Theory (PKT) was where I met Warren Mosler and Randy Wray at about the same time and is when our Modern Monetary Theory (MMT) project began.
Michael was the convenor of the PEN-L list and was dedicated to it bringing people together. He was very tolerant to the occasional testiness and factionalism that shows its (ugly) face.
These were great ways for economists around the world to interact on a daily basis, for the first time really.
PEN-L was much more Left-oriented than PKT, which was mainstream Post Keynesian in nature (as the name suggests).
PEN-L was full of activists and was multi-disciplinary in focus. I felt at home there although at times the Continental Marxists got ahead of themselves.
He grew up in – New Castle – which is he wrote was "in the heart of the rust belt in western Pennsylvania in the midst of decaying factories, which would begin to disappear in my teenage years."
He missed the recent election obviously and I wonder what he would have thought about his old state helping to rid the US of Trump.
We used to joke about him growing up in New Castle, PA and Newcastle, NSW where I mostly live.
At his blog – Unsettling Economics – he provided:
1. My intellectual biography – which tells you what he thought about his life.
2. An Analytical Biography – which describes "the rambling path that led me to my present position". He mentions the impact the Powell Manifesto had on the US in 1971 as the "blueprint for the neoliberal movement."
I wrote about that in this blog post – The right-wing counter attack – 1971 (March 24, 2016).
We talked about that turning point a lot in our conversations.
You can find about his extraordinary scholarship from his Wikipedia page and other sources (and his blog while it stays live).
A couple of personal observations.
We wrote to each other a lot.
In 1997, I was able to take a few months study leave and took up Michael's invitation to come to Chico and spend the time at his University in Northern California.
It was a really nice time. We would talk each day before he went off to play basketball with his mates in some sort of organised competition at the University gym.
I would go for long rides around the district – up the mountains to Cohasset, along the flats where the walnut farms were around the Sacramento River.
I would ride out to the – Oroville Dam – which was built in the late 1960s by low paid workers who settled in the town nearby.
The area has high poverty rates and Michael used to tell me not to go out there.
It was the first time I saw big International trucks (we call then utilities) driving around with gun racks and big guns in the ledge behind the driver's seat in the cabin.
It convinced me that I was in a foreign land. They spoke English (sort of!) but culturally were miles away from Australia.
Michael was a great host. We would go around to his house and I discovered it was on farmland and Michael grew a lot of stuff. That was a shared interest.
We talked Marx, Kalecki, Sweezy and more.
Not long afterwards, Michael came out to Newcastle, Australia and visited my University for a time. It was great to return his graciousness as a host.
He gave some great seminars.
Our interaction taught me a lot.
He was a prolific writer and showed me his techniques. He was an early adopter of some (cludgy) text-based software that allowed him to save notes and snippets. He would be reading something and would write notes in final form into this database. And then he could easily access it with keywords etc and put together a book relatively quickly. Like a jigsaw.
He published 19 books – most of which were fabulous – in his career. He was thus very productive.
I use this approach myself. You become like a hoarder – of information and references and bits of data. And as long as it is organised with dates, keywords etc it can be searched and recalled.
I have lots of snippets of text that I can recall with simple keystrokes that write stories for me quickly.
It was great learning things like that from Michael.
He knew about Modern Monetary Theory (MMT) and we talked about it a bit. It was not his main focus though.
And as it started to catch on, particularly with the growth of social media he didn't like the aggressive approach on Twitter etc of some of the MMT activists. He also didn't like the way some had tried to make celebrity out of it.
But that didn't stop our friendship.
He was one of the nicest guys you could ever meet. Quirky, eccentric, and very helpful and giving.
Here is an interview he gave in 2013 – Contradictions of a knowledge intensive economy. Interview with Michael Perelman, Professor at California State University – which gives some idea of how he thought.
The briefest of death notices appeared in the New Castle News – Dr Michael A. Perelman – on September 23, 2020.
I am very sad he is gone. But happy that I ran across him in life.
RIP Michael.
Another working paper available
As I noted last week, most of my work is finally published in one way or another. But some academic publications are inaccessible to people without library subscriptions.
I used to publish all my research in working paper form (which was the traditional way) before it was published in final form somewhere.
I stopped doing that when I decided to put my work out in blog post form. My blog posts are effectively, mostly just notes that I write as part of my daily research work.
That is not exclusively so because I found that journalists that I often work with liked my updates on data releases and found it was easier to get them from my blog rather than try to track me down during the day given my normal commitments.
Also I write a lot of thing things that do not necessarily show up as blog posts because I have also learned over time as a writer that the academic style is not easily built up from my blog style writing.
The level of discipline is quite different.
So I thought I would make some of my writing this year so far that has or will be published in formal outlets available via our Working Paper series at the Centre of Full Employment and Equity to make it more accessible to all.
I sent this off to a journal last weekend:
1. The Job Guarantee and the Phillips Curve (November 2020).
It traces the history of the Phillips curve and how the MMT insights bear on it. It is one of the areas where MMT can claim to be quite different to existing approaches.
Music – I Think its Going to Work out Fine
This is what I have been listening to while working this morning. For some reason, this album reminded me of Michael, in the funny way that one associates one thing to another.
It is probably because I listened to it a lot when I was living in California and driving down the – Sacramento Valley – from Chico to San Francisco several times.
The song – I Think Its Going to Work out Fine – is a cover from Ry Cooder and was released on his 1979 album – Bop Till You Drop.
The original was written for Ike and Tina Turner in 1961.
This is an example where the cover is, in my view better, although quite different from the original (notwithstanding it is an instrumental).
Anyway, some fine playing and sounds from a Fender Stratocaster – The guitar!
That is enough for today!
(c) Copyright 2020 William Mitchell. All Rights Reserved.