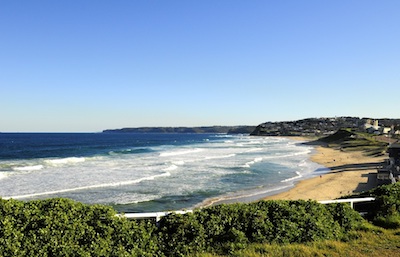 The blog is on holiday until Monday, December 30, 2018 although the usual Weekend Quiz will appear. There might be an existential question or two about Santa given the video that Norad has published. All the best from my local beach (Bar Beach today). Music to follow …

Woodford Festival, Queensland, December 28, 2019
I am talking at the Woodford Folk Festival on MMT and Green Transition this Saturday, at 11:10 in the GREENhouse as part of the Festival's Talks Program.
If you are attending the Festival, then it would be great if you stopped and joined the audience.
For – Further details.
Apparently, Santa managed to get to Australia this year, after missing us last year
Last year, I consulted the – Norad Santa Tracker – which is compiled by the US North American Aerospace Defence Command and found that Santa had missed Australia.
Being an evidence-based sort of person, I produced a screen shot recorded at 18:37 December 25, 2018 which documents his progress throughout the day. Conclusion: Santa missed Australia.
I wondered how all the Modern Monetary Theory (MMT) kids in Australia aged below 7 would cope given the scam had been blown.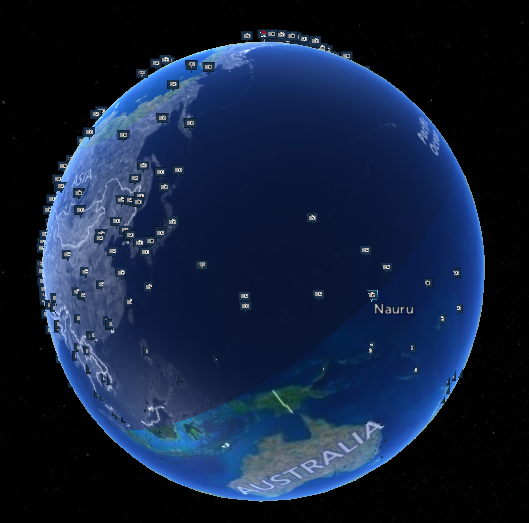 Anyway, I wrote to Santa during the year and was reliably informed that the NORAD facility was probably encountering a glitch when he came down our way.
And this year, that seems to have been the case. Here he is, flying over Sydney Harbour. Kids are at peace again. That is, until they reach adulthood and find their world has been trashed by neoliberal governments pursuing austerity and not dealing with climate change quickly enough.
Broken Wings – John Mayall
This short song – Broken Wings – was Track 5, side B on the The Blues Alone album, which John Mayall released in November 1967 on the Ace of Clubs Records label.
This was the first album I ever bought in my early teenage years with my paper round money. The Ace of Clubs label was great because they were (from memory) $1.99 instead of the usual price for a long playing disk of $4.95.
The album followed pretty well straight after he released Crusade, his third studio effort which marked the appearance of Mick Taylor (just before he took up with the Rolling Stones).
Mayall had a habit of falling out with his guitar players or bassists – Eric Clapton left the Bluesbreakers, then his replacement, the mighty Peter Green left, bass player John McVie left, and then Mick Taylor. Quite a lineup. Fortunately the dissidents (Green and McVie) formed the first version of Fleetwood Mac and we know what that produced before the band turned to pop.
On this album, John Mayall played all the instruments barring the drums, which were provided by the magnificent Keef Hartley whose own recording career is worth getting acquainted with.
Not only did John Mayall play most of the instruments, he also designed the sleeve notes and cover art for the album, which featured himself playing what I believe was a home made guitar.
So on The Blues Alone he could only really argue with himself.
I loved this track (still do) and fell in love with Hammond B3 organs and always wanted one except I never had a place big enough to store it and guitars took my attention away.
Anyway, mellow out and enjoy the artistry.
My blog will resume Monday (December 30, 2018), although the Weekend Quiz will appear as usual.
That is enough for today!
(c) Copyright 2019 William Mitchell. All Rights Reserved.