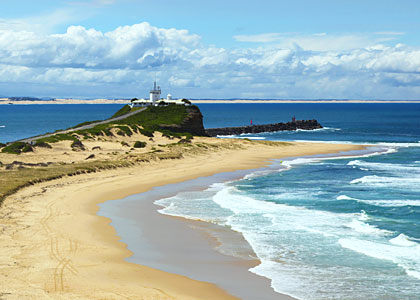 The blog is on holiday until Monday, December 30, 2019 although a harder than usual quiz will appear later this week. All the best from my local beach (Nobbys). For the rest of the week I am finishing writing commitments that have approaching deadlines and have to travel to my next speaking engagement at the end of the week.
Woodford Festival, Queensland, December 28, 2019
I am talking at the Woodford Folk Festival on MMT and Green Transition this Saturday, at 11:10 in the GREENhouse as part of the Festival's Talks Program.
If you are attending the Festival, then it would be great if you stopped by and joined the audience and shared your ideas.
For – Further details.
Musical accompaniment …
This is what I am listening to while working today. It is one of my favourite post-minimalist tracks – Embers (in Cm).
It is from the 2002 album – Memoryhouse – by pianist/composer Max Richter, which was his first album.
You can hear the whole (excellent) album HERE.
Perfect way to start the 2-day holiday.
That is enough for today!
(c) Copyright 2018 William Mitchell. All Rights Reserved.