I am travelling for most of today across land and water and so have no time to write anything coherent. So it is just a music day to welcome in 2019. Happy New Year to all and lets hope a few banksters go to prison, that a few politicians join them on corruption charges, that Italy tells the European Commission to jump and leaves the Eurozone, that the Gilets in France spread throughout Europe and bring down the whole disastrous monetary union, that Britain goes out without an agreement and that the British Labour Party gets some spine, sacks its New Keynesian advisors, and demonstrates how to actually run fiscal policy, and that … you get the drift.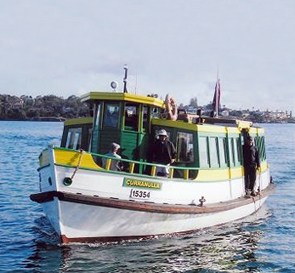 Music to listen to and welcome the New Year amid all the chaos in the world
Jimi Hendrix played at the Monterey Pop Festival on Sunday, June 18, 1967 in the evening session. He followed the Grateful Dead.
He was introduced by Rolling Stone Brian Jones.
In their song about the festival – Monterey – released in December 1067, the Animals referred to Jones' presence in this way:
His Majesty, Prince Jones,
smiled as he moved among the crowd
Ten thousand electric guitars
were groovin' real loud, yeah
That was one of the coolest things I ever read when I was just a teenager trying to absorb all this music.
"Ten thousand electric guitars were groovin' real loud, yeah" – sounded like nirvana to me (the utopia not the band)!
Jimi Hendrix played 9 songs at Monterey and some of the footage never made it to the public for various reasons.
I saw D.A. Pennebaker's movie release of the festival – Monterey Pop – at the Palais Theatre in Melbourne sometime in 1969.
Leo de Castro did a song before the movie started – Lucille – and I loved the riff. This was a great era of music and guitars.
It was a magic era really and Jimi Hendrix was at the apex.
The movie only included some of the performances. However, you can now get a much more expanded version on DVD, which gives a much wider appreciation of how great this festival was.
Anyway, song 3 for Jimi Hendrix was the Bob Dylan number Like A Rolling Stone, first released by Dylan as a single on July 20, 1965.
Here is the audio of that performance.
Who wouldn't want to become a guitar player after that.
Happy New Year!
That is enough for today!
(c) Copyright 2018 William Mitchell. All Rights Reserved.