Its that time of the year … so a nice day for me today. Among the gifts I received … a hose that will never kink. Essential for an urban farmer.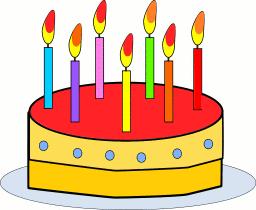 The number of candles on the cake represent a complex non-linear function of my age.
On the same day in 1917, the first jazz record titled Dixie Jass Band One Step was recorded by the Nick LaRocca Original Dixieland Jass Band in Camden, New Jersey (the spelling Jazz was a few years off yet). There was some controversy over it because it sounded in parts like an earlier ragtime composition. Here is the original recording. Pretty cool eh!