If it quacks then it is a duck! If it uses neoliberal frames, narratives, language and concepts then it is neoliberal. Framing a lie just privileges the lie – and we get nowhere. The Progressive Economic Forum purports to bring "together a Council of eminent economists and academics to develop a new macroeconomic programme for the UK". Their goals have some overlap with what I consider to be reasonable – reducing economic insecurity and inequality, climate action, etc. Some of their policies approaches are anathema (for example, UBI). Many of their council have been close advisors to the Labour Party at various times, including most recently. And they promote a macroeconomics that is not only incorrect but dangerously coincident with the mainstream thinking that has been part of the problem they claim eager to solve. And the failure of the Labour Party to win the December election against a Tory government that had inflicted awful austerity on the people is testament to the fact that their progressive narrative is in need of a radical change. The latest example of how this 'progressive narrative' really just reinforces the neoliberal frames they rail against is an Op Ed from a senior PEF council member (January 24, 2020) – – which was a promotional piece for his latest book. I do not recommend anyone purchasing the book.

John Weeks writes that government action is need to fix "many problems" that "society faces".
That conclusion is undeniable.
He asks the question:
… are the public finances able to fund achievement of these laudable goals?
Just to frame the question in that way is problematic.
His answer is: "Yes, we can!" – the message of his Op Ed and book.
But how he comes to that conclusion is where the problem lies.
He is correct to say that during times of war, you won't hear to many people asking where the money is coming from to mount the prosecution of the military effort.
But using metaphorical constructs like – "The US federal government deficit ballooned to almost 30% of GDP" – is to use language that the neoliberals use to describe fiscal deficits and the word "balloon" is a negative in this context.
I also agree that the current challenges are different to a military threat but an existential threat no less and require urgent and significant response from the public sector.
But the macroeconomic logic used to mount Weeks' argument is deeply flawed and will only retard the progressive cause.
We read that:
Governments that manage their own currencies do not confront fixed budgets. They create their "means" either through increased tax revenue or borrowing. Expansion of our economy automatically generates more revenue. If the need for greater expenditure is too urgent to await economic expansion, our government can borrow … In fact, borrowing rates are extremely low.
In recent times, progressives who are locked into the mainstream macroeconomic mindset have mounted two broad claims:
1. Borrowing rates are low, so it is a good time for governments to invest in climate saving and social infrastructure. Which begs the question, should governments not do this if bond yields were higher?
2. Services can be maintained by increasing the tax burden on high income earners. That ruse is also present in this Op Ed as i will discuss presently.
The broader point is that the "means" he refers to cannot be constructed in terms of financial aggregates.
To do so is to construct the currency-issuing government as being financially-constrained in the same way a household is.
A household has to earn income or borrow or run down prior savings or sell previously acquired assets (financial or otherwise) in order to spend.
A currency-issuing government is not financially constrained and can purchase whatever is for sale in that currency including all idle labour.
So when an Modern Monetary Theory (MMT) economist talks about the "means" they are correctly pointing to the real resources that can be commanded by the currency-issuer in pursuit of its policy agenda.
The "cost" of the program is not accurately defined in terms of dollar amounts or sterling amounts (in the case of the UK) but in terms of the extra real resources that will be used to run the program.
It is true to say that if all the productive resources are currently being fully utilised that there is no current 'fiscal space'.
The problem then for governments which seek to access an even greater share of those resources is that they have to devise ways of depriving the current users (non-government sector) of their use.
In that sense, they may increase taxes or use other policy means (regulation, etc) to free up the resource space so the extra public spending can occur.
But the taxes are not providing any financial capacity to the government that it currently does not have. The taxes, in this case, are merely draining purchasing power from the non-government sector and creating unemployed resources, which can be brought back into productive use in the public sector.
John Weeks goes deeper into the mire when he introduces the ageing population problem, which he says will generate a "reduced tax effect" (pensioners no longer paying as much tax) and higher "demand for public services, especially care services".
This is one of the battlegrounds that mainstream economists use to rail against fiscal deficits.
The twin effects of tax base erosion and higher demand for services are brought together to claim that governments will not be able to afford services in the future in the ageing population and should 'save' up now via surpluses.
Weeks thinks he has a way out of the problem he constructs in an identical manner to the neoliberals.
Apparently, we can care for the elderly in either public or private institutions. That mix has shifted over time as income levels have risen and care has become more specialised and complex.
In the first case, we pay for it from private incomes.
In the second case, we pay for it via taxes.
Same effect apparently – there is "no impact on 'saving money' or shifting 'burdens'".
All we are doing according to Weeks is "a mere shift in funding method".
So we are stuck in the neoliberal idea that the government is financially constrained like a household and requires 'funding' before it can spend.
Until progressives are free of that mindset and ignorance, they will always struggle to be free of the "how to pay for it" claims, whenever they advocate some new policy initiative.
It gets worse:
In all wealthy countries the tax system is progressive: the higher the household income, the larger is the share paid in tax. Taxation provides the vehicle to fund a standard of care that fulfills the commitment of full and non-discriminatory coverage. While it counters the inequality generated by market economies, the shift from public to private funding does not alter the total cost of the commitment to universal coverage.
So the essential public care services are disproportionately 'paid for' by the high income earners.
Standard (flawed and dangerous) progressive narrative two!
He brings the two together in that quote.
1. Flawed understanding of what a 'cost' of a public program is. It is not the pounds outlaid by government in the case of a public program but the extra real resources used.
For example, if the British government was to introduce a Job Guarantee and worked out that in the first instance it would require an investment of £X billion, is that the 'cost' of the initiative?
Answer: According the mainstream it is, which is the way our progressive friend is using the term, without realising he is supporting the neoliberal framing he objects to.
But according to an MMT economist, the £X billion is not the 'cost'. The cost is the extra resource consumed as a result of the introduction of the program.
That could include the extra food that might be consumed by the workers who have higher incomes as a result of transitioning from unemployment to Job Guarantee work.
2. The 'tax the rich to fund services' myth, which presumably makes progressives who perpetuate it feel better but is a totally erroneous construction.
As I have argued previously, we want to tax the rich so that they have less financial clout, but never to 'fund' government services. All we want to do is to destroy some of their purchasing power.
The government can always provide services if there are real resources that can be brought into use or diverted. As noted above the policy becomes more complex if the diversion strategy is required because that requires deprivation of the non-government use.
Some progressives have said to me in the past that isn't this just a semantic quibble? If the taxes are required to deprive doesn't that really just amount to the same thing as 'funding', in the sense of enabling, the government spending?
The answer should be clear. It is no simple semantic quibble.
It goes to the heart of understanding what the nature of constraints on government spending actually are.
When there are idle resources, the government can just spend – there are no financial or real constraints.
When there is full employment, the government is still not financially constrained but is real resource constrained in its spending.
And for the likes of John Weeks, if the government does spend more to bring idle resources back into productive use and that spending exceeds tax revenue, then it would have to borrow the difference.
But, that is mainstream logic.
The intrinsic capacity of the currency-issuing government means it can always keep spending whenever without borrowing.
And, if you run the mainstream logic, then you get caught out if bond yields are higher, because then you start exercising even more flawed logic that the 'cost' of spending or service provision has risen, when, in fact, the same real resources are involved whether yields are low or high.
Once you get on the slippery slope of mainstream construction then all sorts of erroneous pathways open up, all of which disabuse a truly progressive construction of government capacity.
John Weeks is correct in concluding that how "society divides provision between public and private is a political choice" but is wrong to claim there are no differences between private and public provision.
An income-earning household, for example, might be providing for the aged care of their elders through a private provider. This spending is financially constrained.
They have to sacrifice current consumption, draw down accumulated savings, sell previously accumulated assets or borrow if there is a shortfall.
So for that household, the choice to use private aged care impacts directly on their own command over resources.
Weeks wants us to believe that the sacrifice is invariant to the choice of public and private.
This is because he thinks, the income-earning household, who may have the elderly parent in a public aged care facility will pay taxes to 'fund' that provision, either directly through tax revenue or indirectly, through tax revenue paying back previous government borrowing.
But the context is important.
Imagine I was in charge of the Government.
I would instruct Treasury to design appropriately efficient (in real resource use terms) aged care facilities and to work out what the real resource cost of that policy would be.
If there were idle resources, I would instruct the central bank to credit the relevant bank accounts to ensure those idle resources were used productivity in the provision of aged care, which I would provide at no charge to the public.
So the income-earning household would not have to forgo any command over real resources in that case.
If there we no idle resources and I wanted to expand public aged care then the Treasury would have to come up with a plan to deprive the existing users of those resources their use so that they could be diverted in the public aged care sector.
How that is done would have impacts on the ability of the non-government sector to command real resources.
But that has nothing to do with:
… democratic governments will find the means to pay by taxation or borrowing.
Conclusion
Sure enough, all these issues are political choices.
Whether the younger people want to endorse governments providing more resources to their parents in their dotage is never going to be a financial issue.
It will always be the result of the political contest.
But invoking the mainstream logic that governments are financially constrained and need to tax and borrow biases the political debate such that the perceived fiscal space becomes much narrower than it actually is when we all understand what the true constraints on government spending are in a modern monetary economy.
And that is why the neoliberals persist with the myths. It allows them to restrict the provision of public services to the poor and maintain procurements contracts and other government largesse to the elite segments of our societies.
The PEF would be better served expunging the mainstream macroeconomics from its publications and policy narratives.
Framing a lie just privileges the lie – and we get nowhere.
I hope the Labour Party ignores this sort of narrative.
MMTed Masterclass – London, February 22, 2019
You can learn more about this if you attend my – MMT Masterclass – in London on Saturday, February 22, 2019.
The class will run from 14:00 to 17:00.
The syllabus will be covering basic MMT concepts and the material will be accessible to all. However, it will be an academic-oriented presentation meaning that I want to advance educational goals as a priority.
The Masterclass will be held at:
2Northdown
2 Northdown Street, King's Cross
London, N1 9BG
https://www.2northdown.com/about
This is a small venue in the heart of heart of King's Cross, London.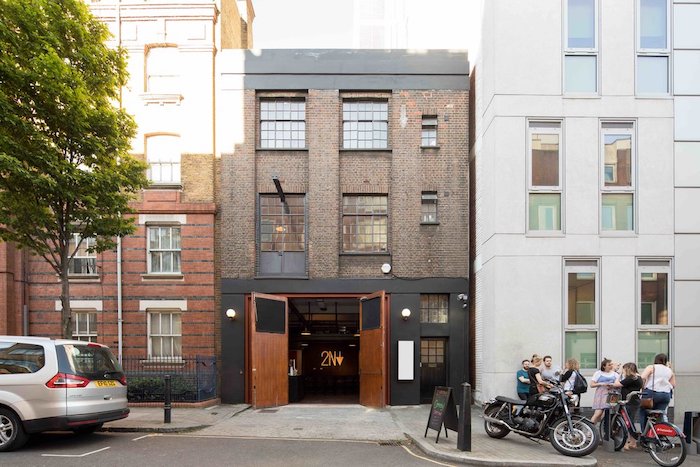 There is space for 65 people to attend. There are still vacancies.
The venue has a licensed bar for refreshments. No catering will be provided by MMTed.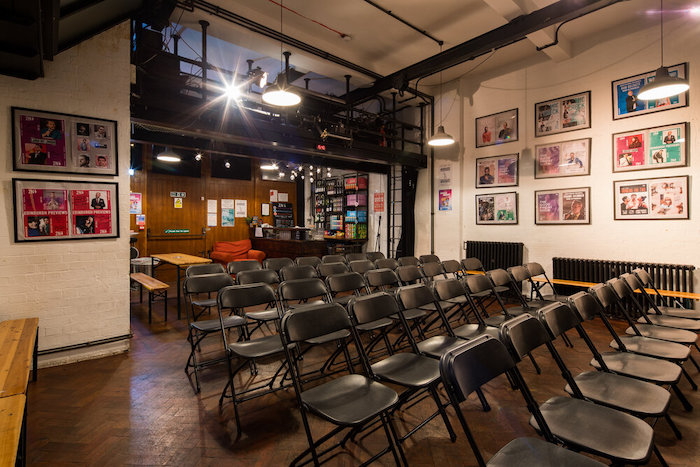 Here is a map to guide you to the venue:
There will be a small charge – £5 – for attendance, which will help cover the costs of the venue hire.
Tickets can be purchased via the – Eventbrite site – now.
That is enough for today!
(c) Copyright 2020 William Mitchell. All Rights Reserved.