Presentation to the New Zealand Fabian Society, August 16, 2020
It's Wednesday and my light blog day produces a video or two. The first is a presentation I recently made to the New Zealand Fabian Society and the second is some exquisite trumpet playing from Chet Baker.

Presentation to the New Zealand Fabian Society, August 16, 2020
I was asked by the Fabian members to talk about Modern Monetary Theory (MMT) (what else!) by way of a simple introduction and to then extend the discussion to cover the concept of buffer stocks in monetary systems and the Job Guarantee.
The presentation was via Zoom and I relied on the recording at the Fabian's end (over in New Zealand) for this video.
Overall, the sound is not too bad.
The presentation runs for 42:05.
Music – Chet Baker
This is what I have been listening to while working this morning.
It is from the April 1980 album – Leaving – by the incomparable – Chet Baker – which was released by the German Intercord label and recorded in Munich.
It is one of my favourite albums and I play it regularly.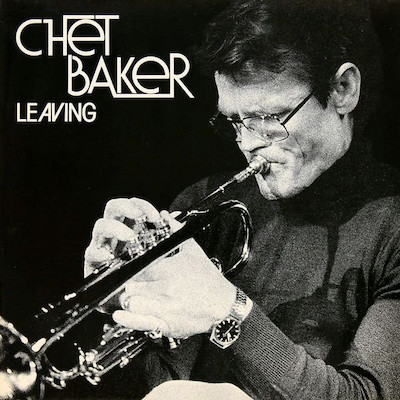 The differentia specifica, is that there is no drummer involved.
Chet Baker first experimented with this band format the year before and started to minimalise the solo work on his albums. This album extended that experimental trend, which I found really interesting when I first encountered it in the early 1980s.
The quarter comprises:
1. Dennis Luxion – piano
2. Ricardo Del Fra – bass.
3. Nicola Stilo – Alto flute.
4. Chet Baker – Trumpet with Harmon mute and vocals.
All long-time associates of Chet Baker and Stilo even became addicted to heroin, following Baker's lead.
The song – Leaving – was written by American jazz pianist and composer – Richie Beirach and is a classic understatement.
Eight years later, Chet Baker died at the age of 58, lying on the street in Amsterdam after falling from his hotel room. He was a lifetime heroin addict.
What a sound though.
That is enough for today!
(c) Copyright 2020 William Mitchell. All Rights Reserved.