Eurozone Dystopia – Groupthink and Denial on a Grand Scale – Early peek
Edward Elgar, who is publishing the English language version of the book – to be released in May 2015, sent me the proposed front and back covers for approval last night. You can guess what colours I like. Here they are for your (possible) interest and so you will easily recognise it when you go to the bookshop :-). Whether the German and Italian editions, which are currently in the process of translation, have the same cover will depend on whether EE will give me the rights. But it is likely that the graphic will be the same because I have the rights to that. Anyway, just three pictures in this blog.

Front Cover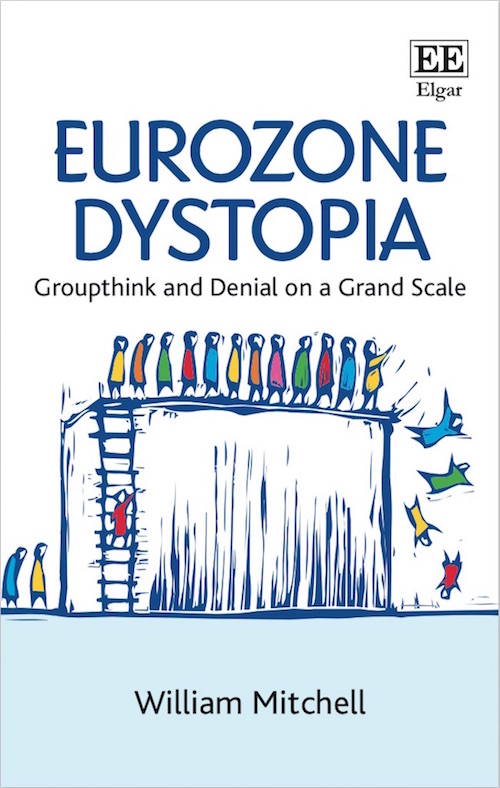 Back Cover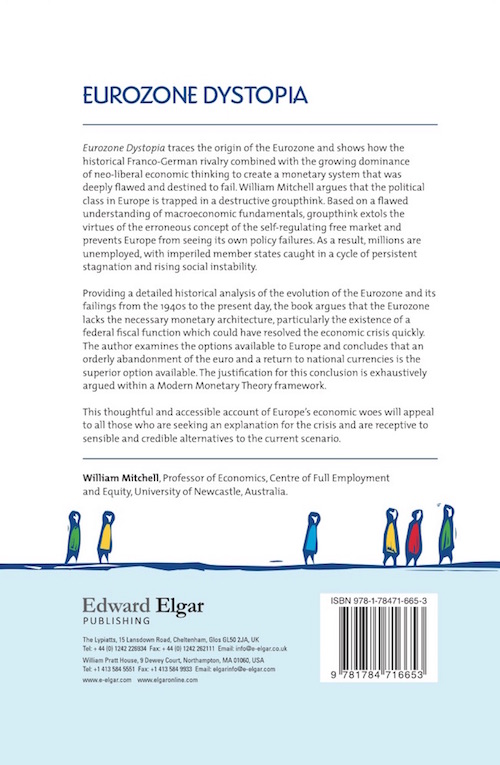 Complete dust jacket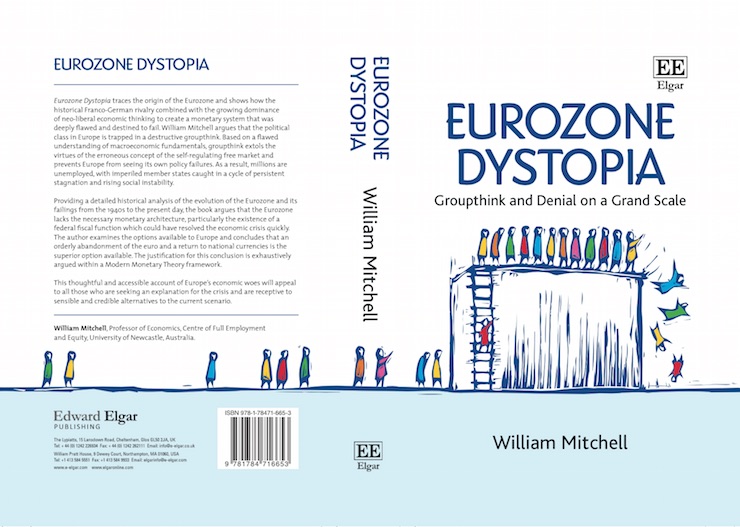 And I should add that the book cover was selected months ago and so was before this great cartoon from the Irish Times cartoonist – Martyn Turner – which appeared on February 21, 2015.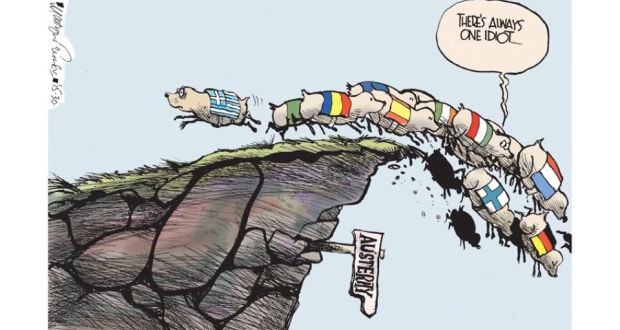 Ps: that makes it four pictures.
That is enough for today!
(c) Copyright 2015 William Mitchell. All Rights Reserved.